Madden 22 Review
Disclaimer: We do not promote this game and any opinion stated in this story is personal and belongs solely to the owner.
Madden 22 is a popular video game, it was developed by EA Sports and released on August 17, 2021. Madden 22 controls are somewhat good, you catch easily and you can intercept easily which is pretty good for all players who are new to the game. Franchise mode is somewhat weird as you get to choose the player you picked. Although the player has to play as the whole team it would be better if you could just play with a friend instead. They should've done a Madden 20 type of Franchise mode where you can play as one player that you chose. Exhibition is another game mode where the player can play as any team you choose and play at any stadium. You can change the weather, you can put your favorite team in the Super Bowl, and you can play online with your friends. Ultimate Team is another mode similar to Exhibition. The difference is, you can sell and collect past, present, and future Superstars. Then, the gamer can use the players to dominate their opponents on the field.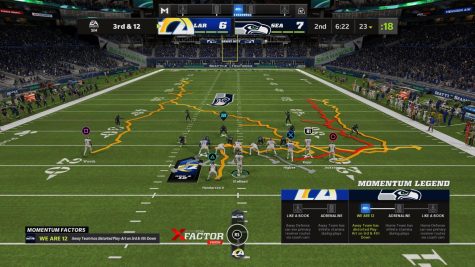 Also, you can collect and sell uniforms, stadiums, coaches, and playbooks. Madden is currently $70 on PS5, $60 on PS4, and $100 for MVP. As a person who plays this game, I would give it a 9/10 because the game needs an update where you can earn currency after you finish exhibition games. Right now madden 22 is 1.7 stars with a user named NmanMETA 11 saying "If you like madden 21 good news, it is no longer the worst madden game ever released Madden 22 is." 
Leave a Comment
Your donation will support the student journalists of Riverside Prep Middle School. Your contribution will allow us to purchase equipment and cover our annual website hosting costs.